Our members have received numerous awards over they years across multiple disciplines. Please click on the links below to see what we've accomplished together.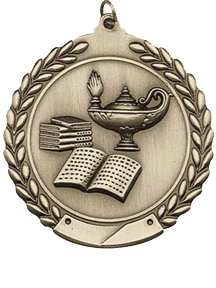 Dissertation Award
The Dissertation Award is intended to recognize and encourage distinguished research and writing by graduate students in the field of history at public and private universities in Ohio.
List of Past Winners of the Dissertation Award
Distinguished Historian Award
The Distinguished Historian Award is intended to honor a distinguished historian, with an extensive record of publications and contributions to the profession.
List of Past Winners of the Distinguished Historian Award
Distinguished Service Award
The Distinguished Service Award is given "to a person or persons who have actively contributed to the Ohio Academy of History through specific achievement or through long-time distinguished service."
List of Past Winners of the Distinguished Service Award
Junior Faculty Research Award
The Junior Faculty Research Grant was designed in 2009 to promote scholarly research by untenured college and university faculty in the state of Ohio.  The grant is intended to help defray the costs of domestic or international travel necessary to conduct research on a significant scholarly project (most likely, one yielding a scholarly article or monograph).
List of Past Winners of the Junior Faculty Research Award
Public History Award
The purpose of the Public History Award is to encourage the dissemination of historical scholarship beyond the walls of academe. According to Article VII, Section 5 of the Academy Constitution, "the Academy may give an award for the outstanding contribution to public history accomplished within the previous two years and completed by January 15 of the award year."
List of Past Winners of the Public History Award
*The Public History Award is not currently being awarded.
Publication Award
The Publication Award is given "to an active member of the Academy" for an "outstanding publication in the field of history issued in the year preceding the annual meeting."
List of Past Winners of the Publication Award
Teaching Award
According to Article VII, Section 3 of the Academy Constitution, the Teaching Award is intended to "recognize excellence in the teaching of history."
List of Past Winners of the Teaching Award