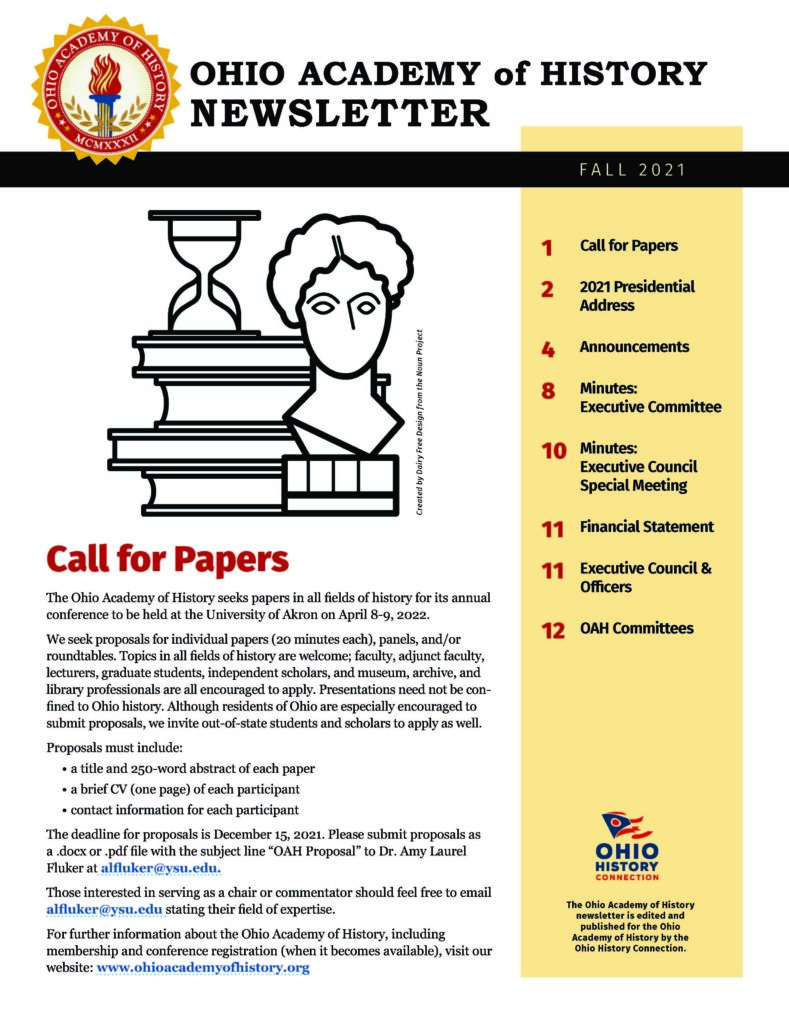 The Fall 2021 Newsletter is here! Click the image to download the newsletter.
For past newsletters, see the Newsletter page.
In the newsletter, you will find the 2021 Award winners, calls for award nominations and for Council nominations, the call for papers for the spring conference to be held at The University of Akron, and much more!